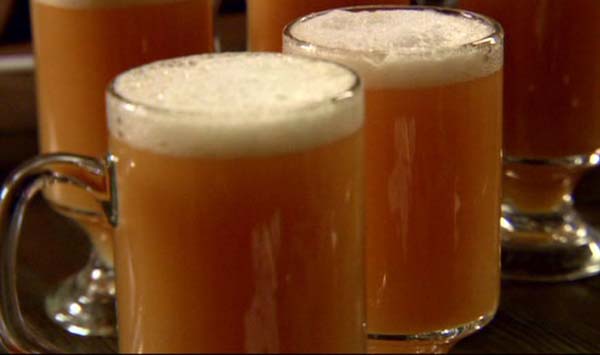 photo: sheknows.com
On select Tuesdays I share delicious recipes either inspired by my books or that are just plain delicious!
Okay, so today's recipe is inspired by books, just not my own! Butter beer is a Harry Potter staple that is highly delicious, rich, and SO not on my diet that it isn't funny! But since I'm in a celebratory mood this week (we're moving to a townhouse), I thought I'd share a recipe we make once or twice a year for

very

special occasions.
This is not quite as good as the butter beer sold at Harry Potter's Wizarding World in Florida, or so I'm told, but for those of us too far away to nip in for a mug, this is a fast and easy alternative.
½ cup butterscotch ice cream syrup/topping
½ tablespoon butter or margarine
Divide butterscotch and butter in half and pour each into bottom of a large, microwave-safe mug or glass (enough to hold 16 oz, as this will bubble up). Microwave 60-90 seconds until butter is melted and syrup bubbles. Stir well. Let cool briefly before slowly pouring half the soda into each glass. This will foam up quite a bit, so go easy. Serve immediately and enjoy warm!
J. Rose Allister is the author of more than twenty-five books, primarily romance and erotic romance. A former editor and submissions director, she now works as a mild-mannered hospital secretary by day, naughty writer by night. Connect with her
on Twitter or Goodreads. She loves talking to people.